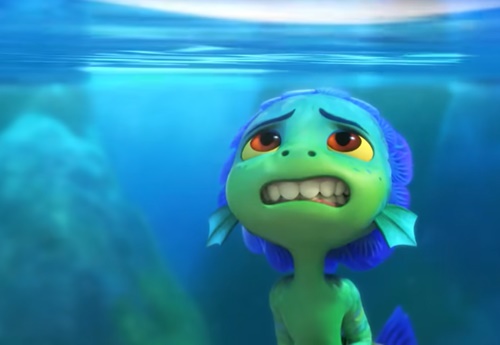 Watch your favorite top 10 Movies on MovieBox PRO now.
Not only with MovieBox PRO but also with ZiniTevi you can watch these Movies indeed.
So check this out and select your willing Movie with this movie list.
Hey, what's up movie buffs?
Want to know about the top 10 movies in 2021. It's been almost one and half years since the world started to struggle with this whole pandemic, and we are not out of the wood yet. The movie industry is no exception.
Having said that, you might surely agree with me if I say, this year has been another great year for movie lovers. So many blocks-bluster movies have been released in the first six months, and here we have lined up the best picks out of them which you should never miss.
10. Barb and Star go to Vista Del Mar
'Barb and Star go to Vista Del Mar ' revolves around hard-to-split-up two besties, working together in a town called Midwestern. After being fired, they prepare to embark on a trip to Florida, to make new memories. But during the trip, they find themselves in a middle of a plan of a supervillain, who is determined to ruin Vista Del Mar's community with the support of her lovelorn assistant and genetically modified mosquitoes.
9. Saint Maud
Maud, a young nurse who lives in voluntary seclusion, and her easily-influenced behavior causes her to pursue a religious path of Christian piety, after a sinful hidden past trauma. Tasked on with the hospice care of a retired dancer suffering from cancer, Maud's willingness to believe in the absence of sufficient evidence quickly inspires an obsessive conviction that she ought to save her patients' souls from permanent damnation, at all costs.
8. This Is Not a Burial, It's a Resurrection
After the demise of her son in a South African mine accident a grieving widow, while listening to the radio, learns that a reservoir project is going to swallow her village including its burial grounds. Determining to thwart the project, she manages to persuade her villages to join her in collective action. This is the first-ever Lesotho movie to be entered into the Oscar under the Best International Feature Film category.
7. Minari
Minari, the autobiography on Chung's upbringing, brings the story of a South Korean immigrant family to the US during the period of 1980s'.When Jacob moved to rural Arkansas from California, he seeks the help of an eccentric Korean War veteran. Jacob's wife Monica constantly worries about their son David's heart condition. Monica's mother Soon – JA arrives from South Korea and she makes her son-in-law plant Minari seeds.
6. Shiva Baby
Narrated from the standpoint of frivolous Danielle, an undergrad in her twenties. Though she is furnished with the money required to cover her basic needs by her parents, the rest of her income flows from her sugar daddies who pay for her sexual favor. One day to her fury one of the business clients arrives at the Shiva with his family and it threatens to break the tranquility between the image she presents to her family and her personal life. The appearance of her ex-girlfriend make matter worse, and everyone questions her what has she been doing in her whole life.
5. Undine
Where ever you hear the word 'Undine', does that ring a bell? Yes, Undine is a movie made featuring the century-old European traditional myth, Undine. Undine works as a historian, studies, and lectures on Berlin's architectural development and mutation from century to century. When her lover betrays her, she ought to kill him and go back to water as the mythology goes.
4. Oxygen
This French psychological thriller unveils a story of a woman who awakes and finds herself inside a cryogenic pod without any clue of how she got into it. As the oxygen level inside the chamber depletes, she is forced to find out a way to escape away from it to beat death.
3. Luca
A sea monster called Luca meets another sea monster boy named Alberto, and they are afraid of revealing their true identity, together they venture into a tiny Italian town called Riviera, disguised as humans, to participate in a vesper race. Luca gives a plethora of moral lessons to young kids.
2. Quo Vadis, Aida?
Quo Vadis, Aida is a Bosnian war movie written and directed by Jamila Žbanić. Aida, who happens to be a translator for the UN, and her family have to take the refuge of an UN camp when the Serbian army invades her town, Srebrenica. Being an interpreter to negotiation between the Serbian army and the UN and having access to all the important information, will this unwavering mother be able to save her family and her people from their death?
1. Wrath of Man
Wrath of Man is a 2021 action thriller film starring Jason Statham. This movie is slightly based on the 2004 French movie named Cash Truck. A newly appointed security guard for a cash truck company baffles his coworkers when he showcases his intrinsic skills during a clash, making his crew wanting to know his true identity. Soon, the marksman's final goal becomes understood as he takes noticeable steps to take revenge on a robber clan. This movie is divided into four parts.
So what do you make of the above list? Hope you enjoyed the rankings and please feel free to know your favorites in the comment section.
Best Movie Watching Apps